Update for July for Spookville: Cabin Escape
---
I just realized that it has been almost a month since my last update, that seems almost unbelievable! Non-game related news, Cohen and I went toy shopping and found this UTV! We definitely enjoyed daydreaming of what it would be like to drive around in one of these things, and the orange and black looks awesome!
We have been working on polishing the demo with the first 15-20 minutes of gameplay that we will be sending out to publishers, and if we ever get a break from actual development we plan to release it on our Steam page.
Mechanic Polishing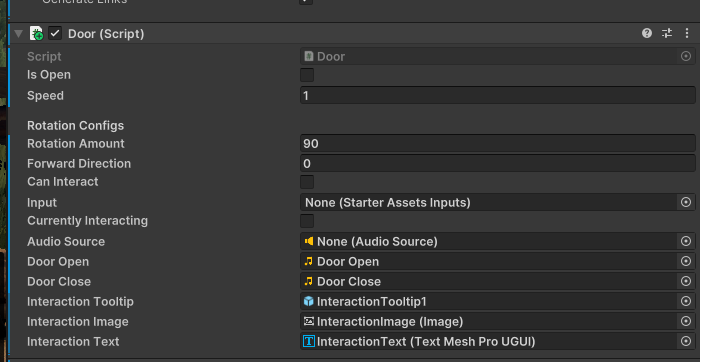 We have been fine-tuning some of our mechanics in the polish stage, including our door mechanics. The Door class extends a parent Interactable class we created for common things like Interaction Tooltip, Image, and Text. We plan to use this in our dialogue system, reuse as much as possible and follow proper object oriented programming principles.
Heads-Up Display (HUD)
For this screenshot, I turned on most of our HUD for demonstration purposes. It's a bit busy but it shows some of the notifications you might see, as well as a general layout of what the Heads up display actually looks like. Some of the elements like the Item Added notification is animated with a slide-in, slide-out style animation. The dialogue box will show the portrait of the character who's speaking. We are working hard to make sure that the player never actually experiences all UI elements at once :)
Concept Art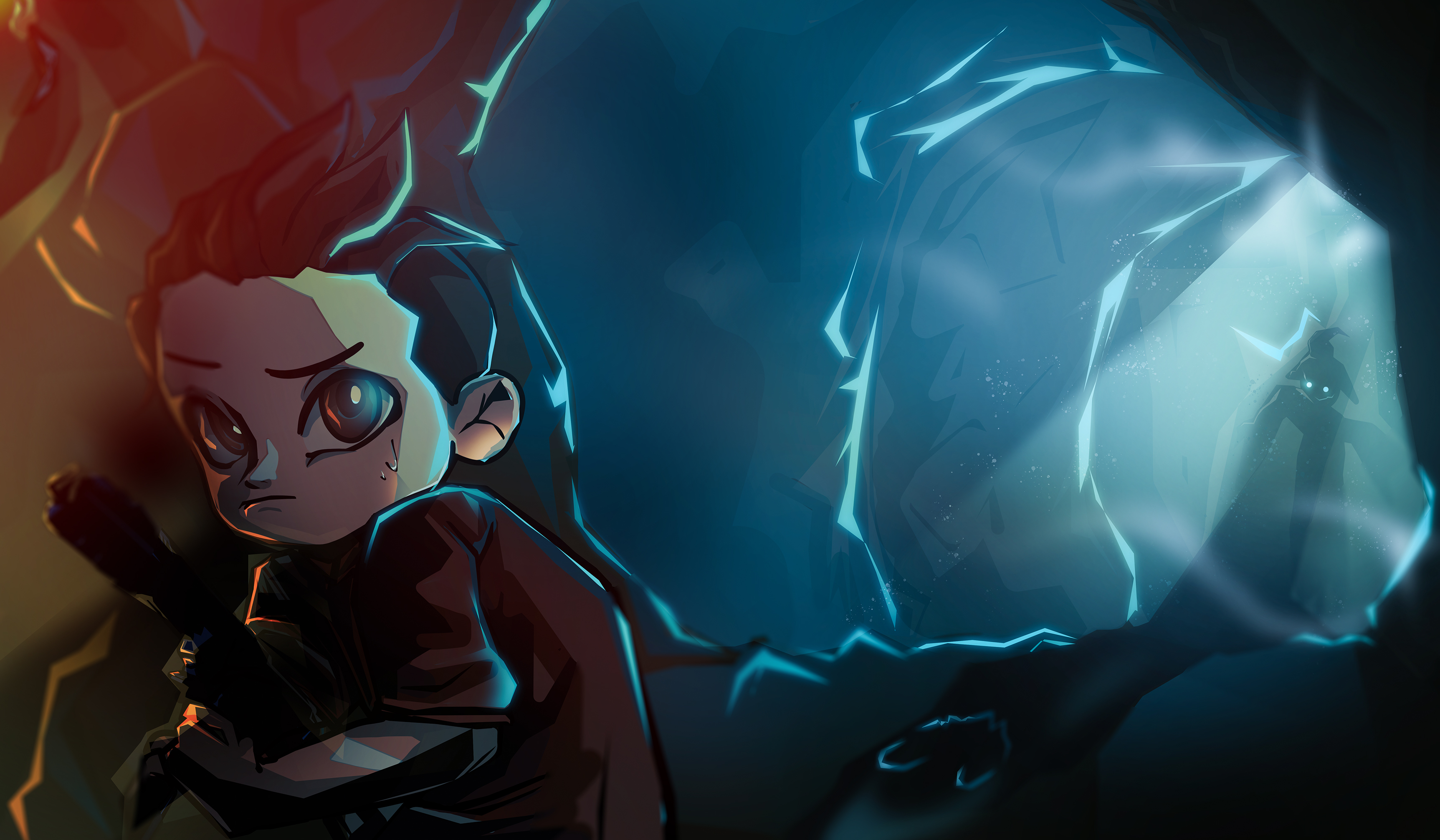 Artist: Murri
Twitter: https://twitter.com/calamariam
Instagram: https://www.instagram.com/calamurri/
Portfolio: https://calamurri.carrd.co/
This concept art blew us away when we received it. Murri nailed the atmosphere in the image including the Scarecrow's face transposed on the floor as a shadow. This scene takes place in the cave scene, and the boy equipped with his AR Dart gun knows what's up.

Community
Be sure to join our community of fellow gamers, game developers, and artists in our Discord! Everyone is welcome! https://discord.gg/PWwCqv45